‪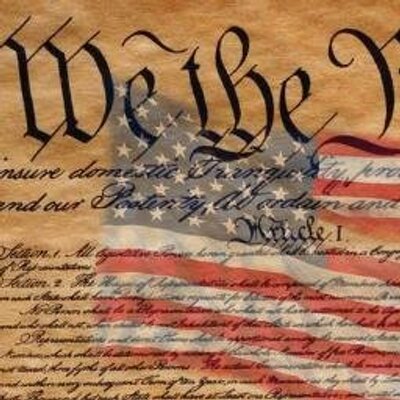 We are Americans first, BEFORE Party Affiliation – Mickey Edwards Urges Congress, Before Party Affiliation Be 'an American first'
No Political Party Preference   – the US Constitution has no mention of political parties – during 2016 the existing two most popular parties have created the most polarized candidate selection in the US government history. Every registered voter can be acknowledged as nonPartisan, and make their own candidate platform research, then cast a vote during General Elections for the most qualified candidate in their own personal opinion.
In a 'General Election' (versus primary) you can vote for any candidate of any party regardless of which party you (or the candidate) are registered with,  or if you are registered with no party preference such as non-partisan or independent – Bernie Sanders' approach however…  still borrowing the Democratic Party
unVetted Internet Posts~~> Country Over Party – CA Republican registration falls behind 'no party preference' | The Sacramento Bee – Is the Two-Party System Doomed? – A new study shows us what observation should already have made clear: a messy restructuring of America's political parties is coming – 1 in 8 who identified as Republicans or Republican-leaning in November 2016 no longer do so – The Republican exodus in the age of Donald Trump
How to Turn Republicans and Democrats Into Americans – 'We are Americans first,' Obama says after Democrats' defeat – Republicans and Democrats speak out after POTUS Trump faults 'many sides' at white nationalist rally
Are The Democratic and Republican Parties Collapsing? – @DylanRatigan weighs in pic.twitter.com/yQgxHfGhtZ

— TYT Politics (@TYTPolitics) September 8, 2017
No Political Party Preference  Comey: 'The Republican Party has left me and many others' – ABC News Pope Decries 'Virus' of Polarization   –   Race, Faith, Social, Politics
Represent.Us – As Americans first, following the US Constitution, there is no requirement nor discussion regarding joining, nor voting via a Political Party's agenda. In non-partisan elections, each candidate for office is eligible based on her or his own merits rather than as a member of a political party, whereby the limited electable candidate selection within the United States is in practice a polarizing two-party system. No political affiliation (if one exists) is shown on the ballot next to a candidate. Generally, the winner is chosen from a runoff election where the candidates are the top two vote-getters from a primary election. In some elections, the candidates might be members of a national party, but do not run as party members for local office.
Trump, Schumer agree to pursue plan to repeal the debt ceiling
Bannon's Path From Trusted Attack Dog to Toxic Liability- "Going to War"
A Breitbart editor ominously tweets #WAR after Steve Bannon's dismissal. https://t.co/pmZbYUU07W

— Matt Taibbi (@mtaibbi) August 18, 2017
It's very sad that Republicans, even some that were carried over the line on my back, do very little to protect their President.

— Donald J. Trump (@realDonaldTrump) July 23, 2017
What's the Answer to Political Polarization in the U.S.?
Thinking About Political Polarization
7 things to know about polarization in America
This voting reform solves 2 of America's biggest political problems
Polarized We Govern? – Brookings | Recent legislative drama like last year's shutdown debacle, coupled with Congress's paltry legislative records since 2011, has fueled the debate over whether U.S. national political system is irreparably dysfunctional (Read…)
---
The aforementioned, in no particular order, is for information purposes only which are included for related research regardless of any other characterization.
---
FINANCIAL INFORMATION DISCLOSURE
[not a bank | not deposit products | not FDIC insured]
[not insured by any government agency]
[not an offer to sell or solicit securities]
[subject to market risk and may loose value]
[past performance is no guarantee of future results]
FINANCIAL INFORMATION DISCLOSURE
---
---

Posted in Government & Politics by TheFutureWay Digital Media with

comments disabled

.